Queen of Technical Nonsense
April 2002
Graphite pencils on draft paper - A4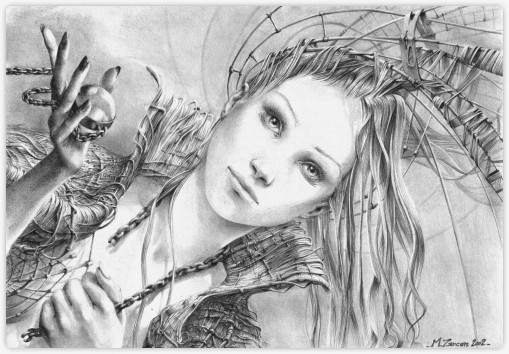 First there were her eyes, surrounded by a pure, indolent face.
Things started to swirl. A miscellany of intricate organic and mechanic pipes and wires filled up the space around, and i forgot about everything. I even forgot about gravity. But still...
there were her eyes, pure, indolent in the middle of technical nonsense.