Home and Fairies
March 2005
Oil painting on canvas - 120x80 cm ( 47.3x31.5 inch )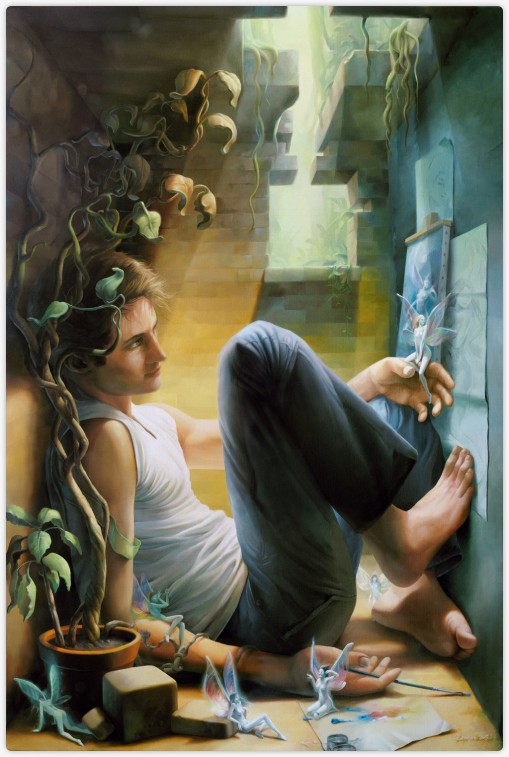 So you caught me in this reverie,
There at home where I could stay for hours.
You thought I was trapped from within.
I won't blame you, if you couldn't notice
That my aloneness was filled
Richer than all the madnesses and frenzies
You all live in.
The austere discomfort I am coiled in
Beneath that hole on the ceiling
Is a whole universe of fancies
And the sweetest haven for heart and soul.