Below the Rust
April 2002
Oil painting on canvas - 120x80 cm ( 47.3x31.5 inch )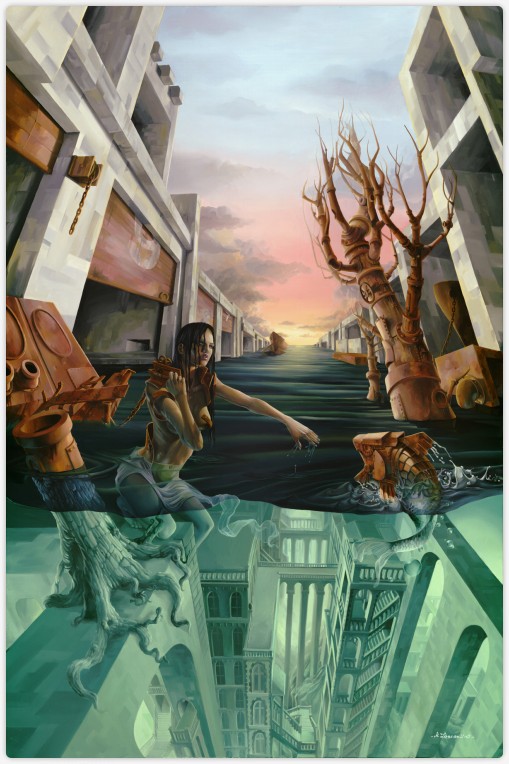 Dusk's falling on my decadent reality. My everyday landscape keeps drowning, I'm a microscopic orange stain in a rusty universe. I hope you'll come tonight... Surprising thread of my thoughts, my guide and lover, let me cross again the dark frontier of my fantasies! So close but uncertain to reach, this blurry paradise hides behind my eyelids.
Release me... and I'll fade like a drop in the infinite ocean of a dream.
Making of
This is a study of the main character. I asked my girlfriend to pose, and used one of the multiple shots as a reference to do this sketch with photoshop.