Cinnamon Breath
October 2004
Oil painting on canvas - 73x92 cm (29x36 '')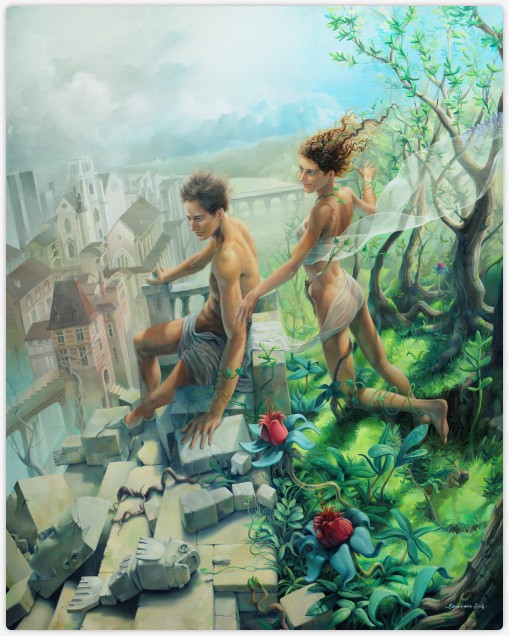 Breath in.
From the greyish days of boredom, to the glorious moments of love that I didn't expect, I went through so many moods. Her wind has blown so strongly, this crazy storm that blew everything up,
that at last calmed down.
Breath out.


This painting was done during summer '04. It somehow tells a moment of my very own story. I stand there, self-portrayed with some beautiful creature I had been dreaming of. In a fateful coincidence she was brought to me on those ethereal heights above my greyish city; fate again tore her off so suddenly, leaving me filled with that deep emotion, a joyful reminiscence of what could be that love I hadn't felt for so long.