Wednesday 20 February 2008
The office located the other side of the city gives me frequent opportunities to miss the last tram, forcing me to walk back home. It takes about one hour when walking fast, but that's far from being a hassle, especially since I adore night strolls throughout the city; they always end up opening my mind to reverie and fill it up with some refreshing vivacity.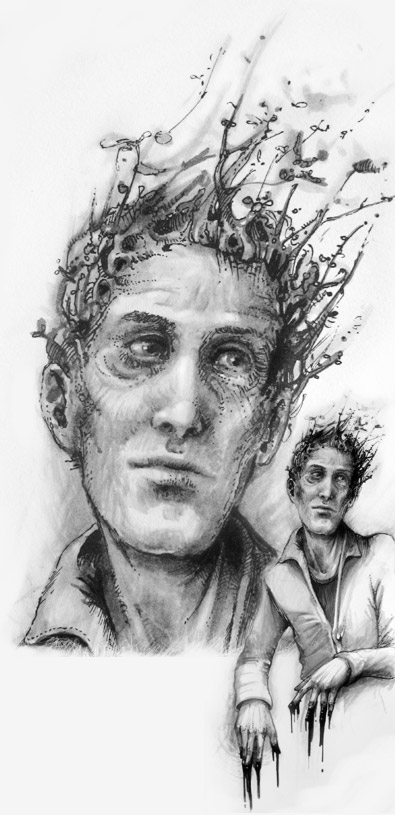 Once home I sat and drew this man.
I know he looks bizarre; his face features are disproportional, and his look asymmetric. One eye looks up, the other looks on the left. Is that the expression of this persistent dichotomy of mine ?
I didn't think much about what I was doing actually, and maybe that's the reason why he looks so me-like _ or at least the state of mind I was in.

The pencils I used didn't give me much chance to correct the mistakes.

Anyway.
Julie came home in the middle of it, offered me a rum and stayed a little while by my side. She was quite in advance of the drinks to say the truth; and I wasn't talking much.

It's silly how much I missed painting.