Olive Tree
November 1996
Graphite pencils on paper - A3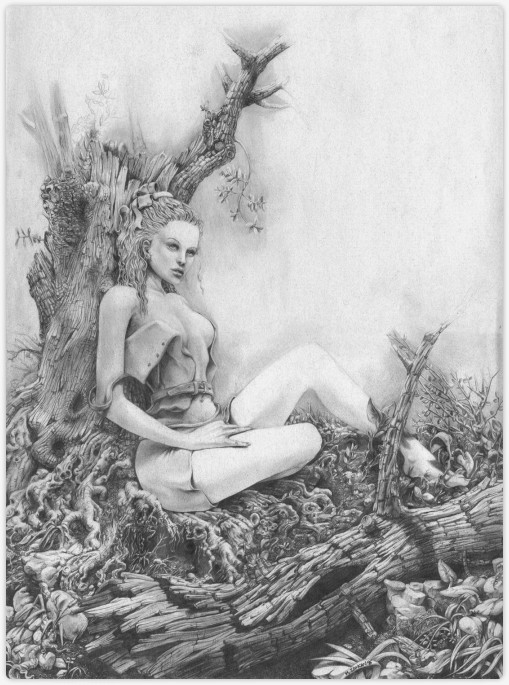 Very long work before releasing this drawing that stretched out over years. This is the one that made me realize that my style was details.
The adventure began a very hot day of august in a small and remote village of deep Spain. There was this age-old olive tree in front of me, and in my thoughts this gorgeous curly girl I would never see again. I came back a few times to continue drawing the tree, protected from the hard sun by its distorted shadow. Once back in france I imagined the rest of the background, the intricate ground for instance, that took forever and even more.

Stupid me,it has been drawn on a bad recycled paper from a sketch block, that turned to yellow. I looks like it is 2 centuries old now.